Everyone loves payday. Just like everyone else, once I get that sweet deposit in the bank it starts burning a hole in my pocket. Before much time I am ready to blow it all on a shopping spree. My store of choice is the stock market, and I'm shopping for the best deals on companies. Here is what I dropped my $1,000 on this Friday, July 20th.
Lending Tree (TREE)
The fifteenth pick of the Let's Be Millionaires investment series goes to Lending Tree (TREE).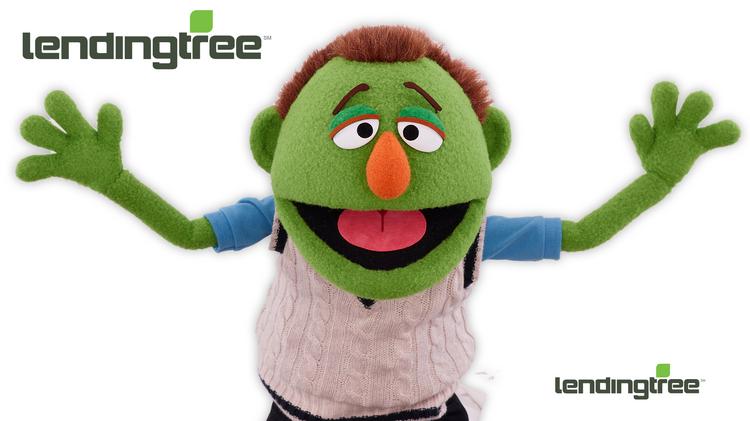 Lending Tree is an online finance platform most well known for helping customers get a great rate on a mortgage and most recognizable by their ads containing a Muppet-like character. Over the past years they have expanded into various other forms of loans as well.
The business model is simple, yet amazing. Lending Tree is a middle man, and a very successful one at that. Lending Tree offers customers the opportunity to have banks compete for their business by submitting their application to many financial institutions. Thus, the customer gets to see what truly may be the best offer for them in the market place which is extremely valuable. The banks get more business, provided that they are offering a competitive rate. Lending Tree gets a fee from whichever bank ends up booking the loan for providing them the customer.
I may have a bit of a sweet spot for Lending Tree because they are headquartered in my hometown, Charlotte, NC, but what I really have a sweet spot for is a company that can make money off of loans without taking any risk whatsoever.
Check out the Lending Tree website here.
About The Stock
TREE stock is an underappreciated rockstar. If you had bought the stock 5 years ago you would be up nearly 1200% at current prices, and that is after the stock has fallen from a peak of $400 down to $250 a share. You would have made over 2000% had you sold at the peak. Just to put that into perspective Amazon, which has been getting a lot of attention for years now over their stellar performance is up 480% over the past 5 years. And this growth isn't secluded to the last 5 years. In fact, if you had bought into TREE 7 years ago then you would be up over 4000%.
The stock's P/E ratio is 63. This is extremely expensive by normal standards and highlights the extreme amount of future growth being projected by the Wall Street analysts who cover the stock. Lending Tree also has a current market cap of 3 billion dollars.
This stock could be considered a domestic, mid-cap, fin-tech (financial technology), growth stock.
The Speculation
Lending Tree has entrenched itself as a key player when it comes to comparison shopping with loans and because of that, pretty much everyone who's anyone in the finance industry is paying for a seat at their table.
I speculate that Lending Tree will be able to repeat this performance in all of the other loan categories that they are branching into (pun intended). Soon enough everyone looking for a student loan or auto loan will be heading to Lending Tree to get the best possible rates.
We are also in a rising rate environment and as rates rise I think that the consumer will become more sensitive to the interest rate of their loan and be more apt to comparison shop on Lending Tree. I have been watching this stock for awhile now so I am excited to have finally bought it.
Want to start investing in stocks? Click Here to sign up for Robinhood where trading is free. Signing up through my link will also award you with a free share of stock ranging from $5-$180 in value.
2018 Investment Series Post 10
2018 Investment Series Post 11
2018 Investment Series Post 12
2018 Investment Series Post 13